The kidney flush is the perfect alternative to expensive hospital visits and surgical procedures. Its recommendations for a healthy diet and lifestyle change can dissolve small stones in a matter of weeks. It will also require you to drink plenty of water in order to wash out all of the toxins accumulating in your body. As you can see, this simple procedure will not only help as a kidney stone flush. It can filter your kidney and remove all the toxins from your blood. After this procedure, you will notice a gradual change in your overall health and well-being.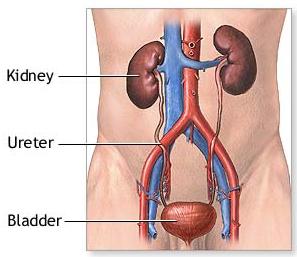 Kidney cleansing
The kidney cleanse involves a three-day fast that requires large volumes of pure apple juice with seeds. During the program have plenty of water intake. You can drink one gallon of water and apple juice separately. You should drink water 30 minutes before and one hour after the apple juice. Mixing water with juice, oxidizes the juicie. Try to drink distilled or reverse osmosis water. If you are worrying about your safety, you have nothing to worry because this cleansing diet is 100% healthy. In this way, people have dissolved big stones, and then passed small kidney stones (sand) out of their body. Although its results vary from one person to another, this method for removing kidney stones and cleansing it can actually prevent the formation of more uric acid stones. Gallstones and kidney stones often occur together. When either kind of stone exists, the liver, kidneys and the whole system cannot work efficiently. Because the kidneys and gallbladder are very close to each other, the stagnation of one organ often causes the other organ to become sluggish too.
What Does The Liver- Gallbladder Flush Do?

1. Cleanse stagnant waste from the liver and gallbladder.

2. Improve liver functioning and bile flow.

3. Purify the blood and lymph.

4. Rejuvenates the body.

What might improve from a Liver - Gallbladder Flush?

1. Digestive problems (such as burping often, bloating, intestinal gas, stomach pain).

2. Food allergies and sensitivities.

3. Chemical sensitivities (such as reactions to gasoline, cleaning agents, soaps, cosmetics, etc.).

4. Rashes, various kinds of skin problems.

5. Eye problems (such as blurred vision, eye pain, decreasing eyesight, eye flutters or twitches, etc.).

6. Difficulty in sleeping.

The anionic Lemon





Dr. Reams states that each and every food is cationic. There is only one exception: The lemon ("citroen" in Dutch), which is anionic. So, to metabolize our food, we need to produce anionic foods that balance the cationic foods we eat. Otherwise we can't get any friction and thus no energy out of our food.

Our day to day consumption of food get excreted as a faeces through the bowel movement. During this process some slimy amount could not be excreted as they are strongly attached to the intestinal walls. The normal bowel movements could not remove them. Some times it might be known to have hardened and been there for as much as 10 to 30 years.

Many doctors are now beginning to realize today that cleansing the colon can help to cure various disorders, from skin problems to digestive problems. There are studies that do show that cleansing the colon can be beneficial for your body. Cleaning out the body and getting rid of toxins and waste is definitely something that will improve your health.

Juice fasting is a method of cleansing the body with only liquids. Juice fasting helps restore the body to health as well as rejuvenates the system. It eliminates dead cells and toxic waste products that cause sickness and sluggish feelings.